Taggist - Free Windows software for making tag/description files for images
Taggist is a free windows program that helps you manually describe or tag images in a directory. When you load a directory, for every image, it makes sure there is a similarly-named .txt file. So if there is an image.jpg or image.png in a directory, Taggist creates an image.txt file.
Taggist then provides a way to quickly edit those .txt files while looking at the image file.
Screenshots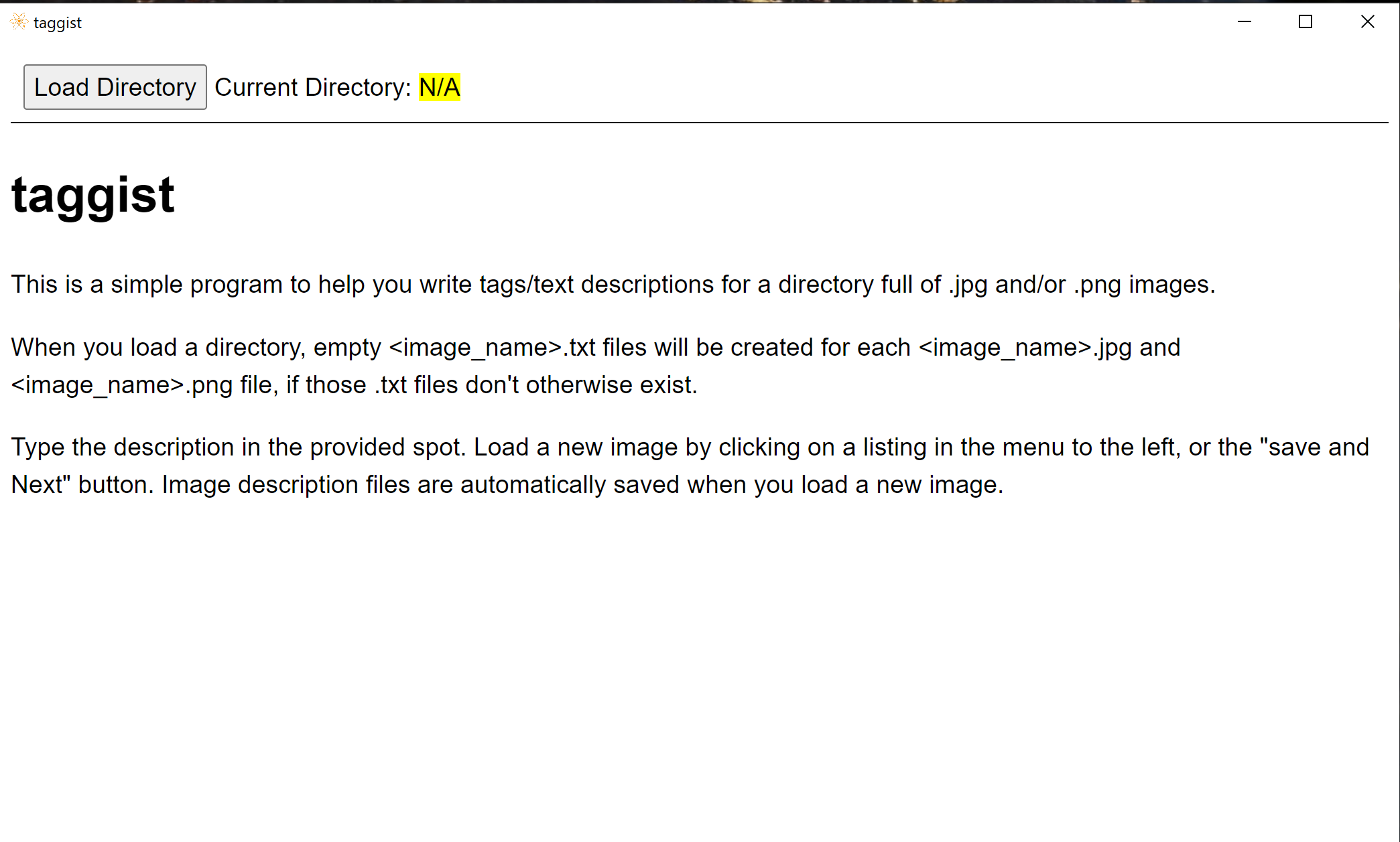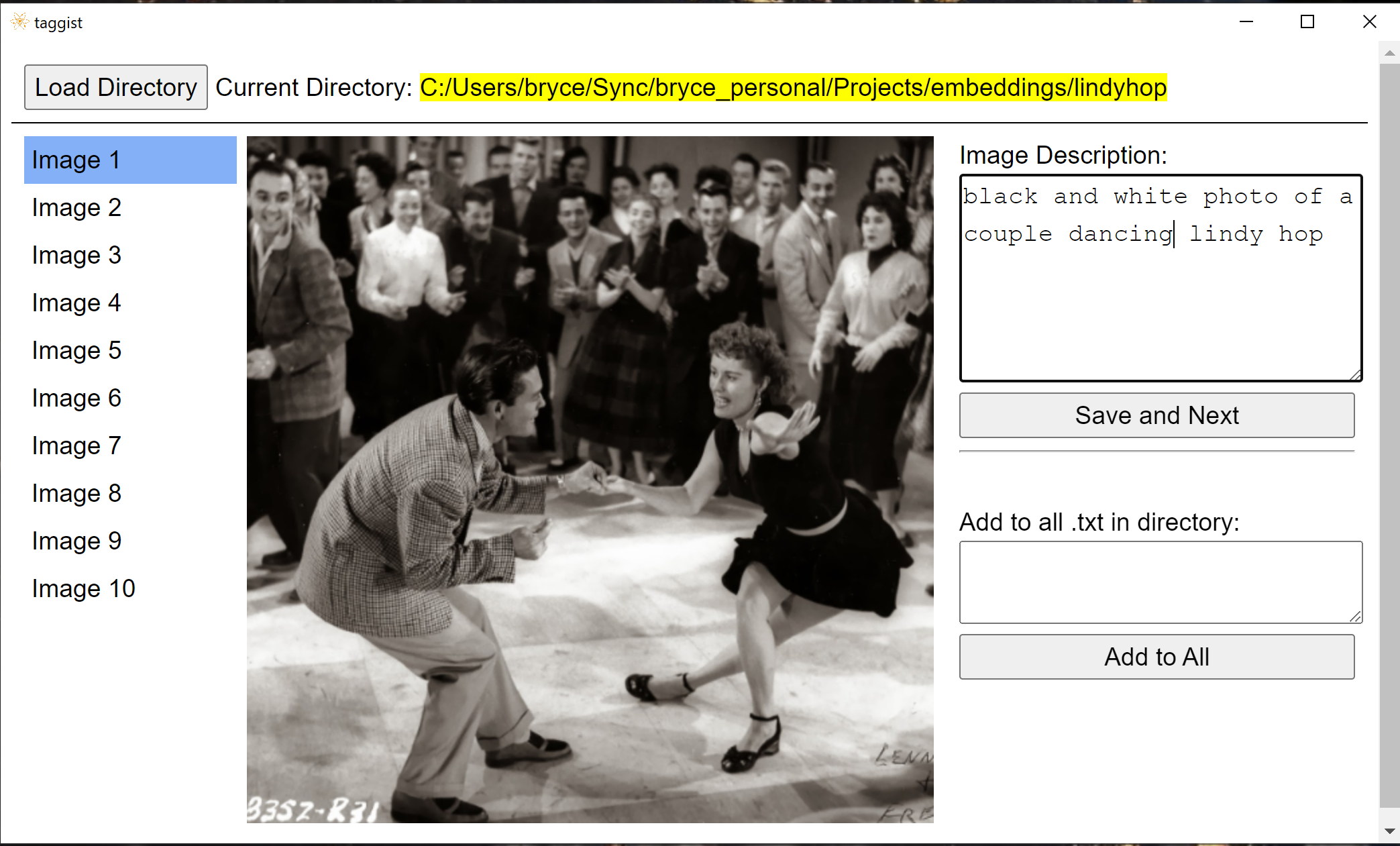 Download
taggist v1 ~ 1.2mb
Installation
Download and unzip the file, then run the newly unzipped taggist-win_x64.exe file.
Source Code
taggist is built with neutralinojs. Once you install neutralino, just unzip the code, and navigate into the taggist directory. To run taggist, type:
neu run

To package up taggist, type:
neu build --release 

Say Thanks, maybe Leave a Tip
If you'd like to send me a tip for providing this software for free, you may do so:
via Paypal -
via Ko-Fi -
Or say hi on twitter @BryceBeattie.